What to expect when you visit Belmar Dentistry, patient forms, payment information, and more.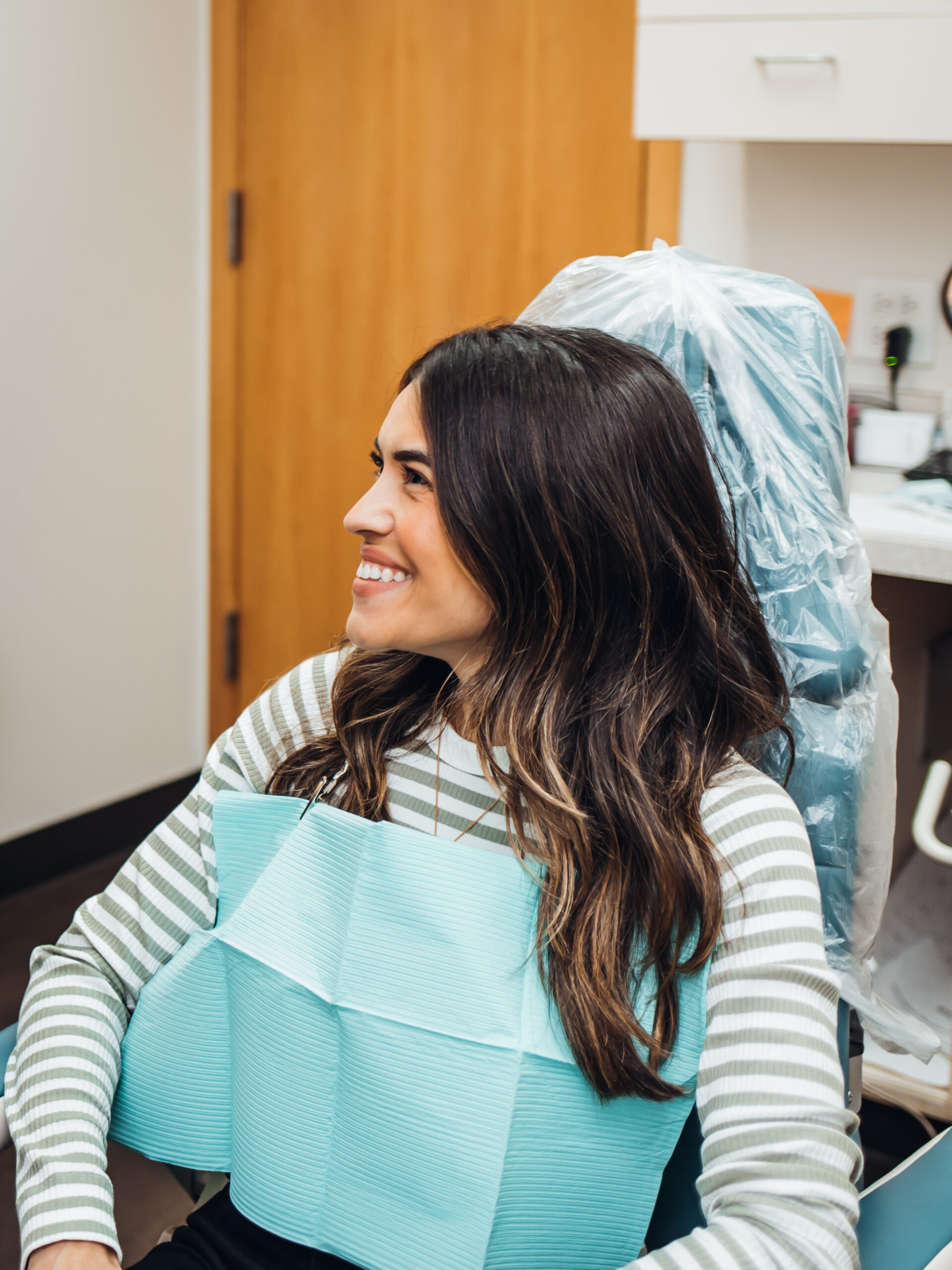 What to expect during your first visit
When you arrive at our office, you will be greeted by our front desk personnel who will check you in, notify the team of your arrival, verify insurance if applicable, and guide you through any necessary new patient paperwork.
New patient paperwork is also available on our website, Click Here.
Once we have all of your paperwork completed, one of our team members will bring you back to the treatment room where they will review your dental history, medical history, and any dental health concerns or issues.
X-rays are an important diagnostic tool and component of your dental exam. If we are unable to get recent x-rays from a previous office, expect to have new x-rays taken at your first visit to allow the doctor to accurately diagnose any areas of concern.
During your exam, your dentist will review your dental x-rays and complete an oral cancer screening which includes an examination of your jaw, neck, tongue and inside of your mouth. This screening is important and recommended one per year. The dentist or hygienist will also do a thorough evaluation of your gums. This will be important in determining the type of cleaning you will need.
This initial exam will take about an hour and a half, and is important so your dental team can identify any issues like gum disease or cavities. Based on your exam, your dentist will develop a personalized treatment plan and discuss options with you.
At your first visit, you may not receive a cleaning. A cleaning may be completed after the doctor ensures it is the appropriate treatment for your specific oral health and also determines the type of cleaning best suited for your situation.
Once you review your treatment plan with the dentist our front desk will help you to get scheduled for your next steps and also review payment options, and answer questions about insurance coverage of your recommended services.
Belmar Dentistry is a participating provider for a variety of PPO dental insurance plans. Please contact our office to learn more about our status with specific insurance plans.
Our office does our best to provide you with an estimate of insurance coverage for your dental appointment. In order to provide this estimate, we request that you provide us with your insurance information at least 48 hours prior to your appointment, and keep us updated with any changes to your coverage. Insurance companies and individual plans vary greatly, and we cannot obtain accurate information if not provided ahead of time.
Our office will submit dental claims to your insurance company on your behalf. The day of service, we collect your estimated portion including deductible and copays, you will receive a statement for the remaining balance.
Belmar Dentistry does not determine your insurance benefits. Please remember that your insurance coverage is an agreement between you and your insurance carrier, and ultimately it is the patient's responsibility to ensure the coverage of their plan.
For those of our patients that don't have dental insurance, we invite you to join our Belmar Dentistry Saving Plan. This inhouse plan offers discounts for our customers for an annual fee. Read more about our savings plan here.
Other financing options include: CareCredit and in house financing plans.
Medicare and Medicaid: Please note we do not accept medicare and medicaid at this time.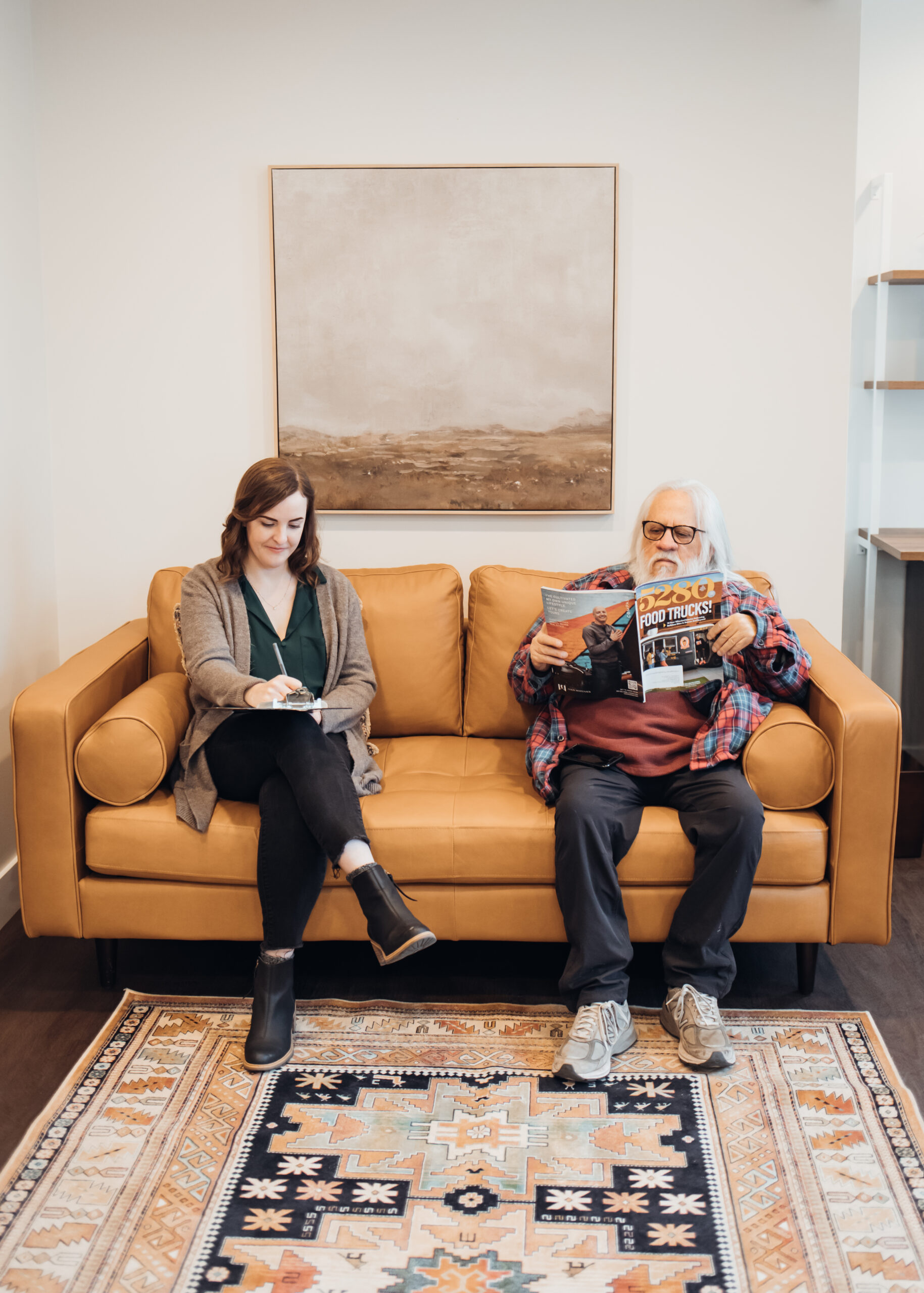 Advanced Safety Statement
We recognize times have changed and priorities have shifted. Nothing is more important than the health and safety of our staff and patients. Our goal is to add peace-of-mind to the friendliness and clinical excellence you have come to expect. This is a part of an on-going commitment that will evolve with the times.
Team members are screened daily

Air filters in each patient room

All team members wear proper PPE

CDC approved instrument sterilization

and room sanitation between patients

(like always)