learn more about our practice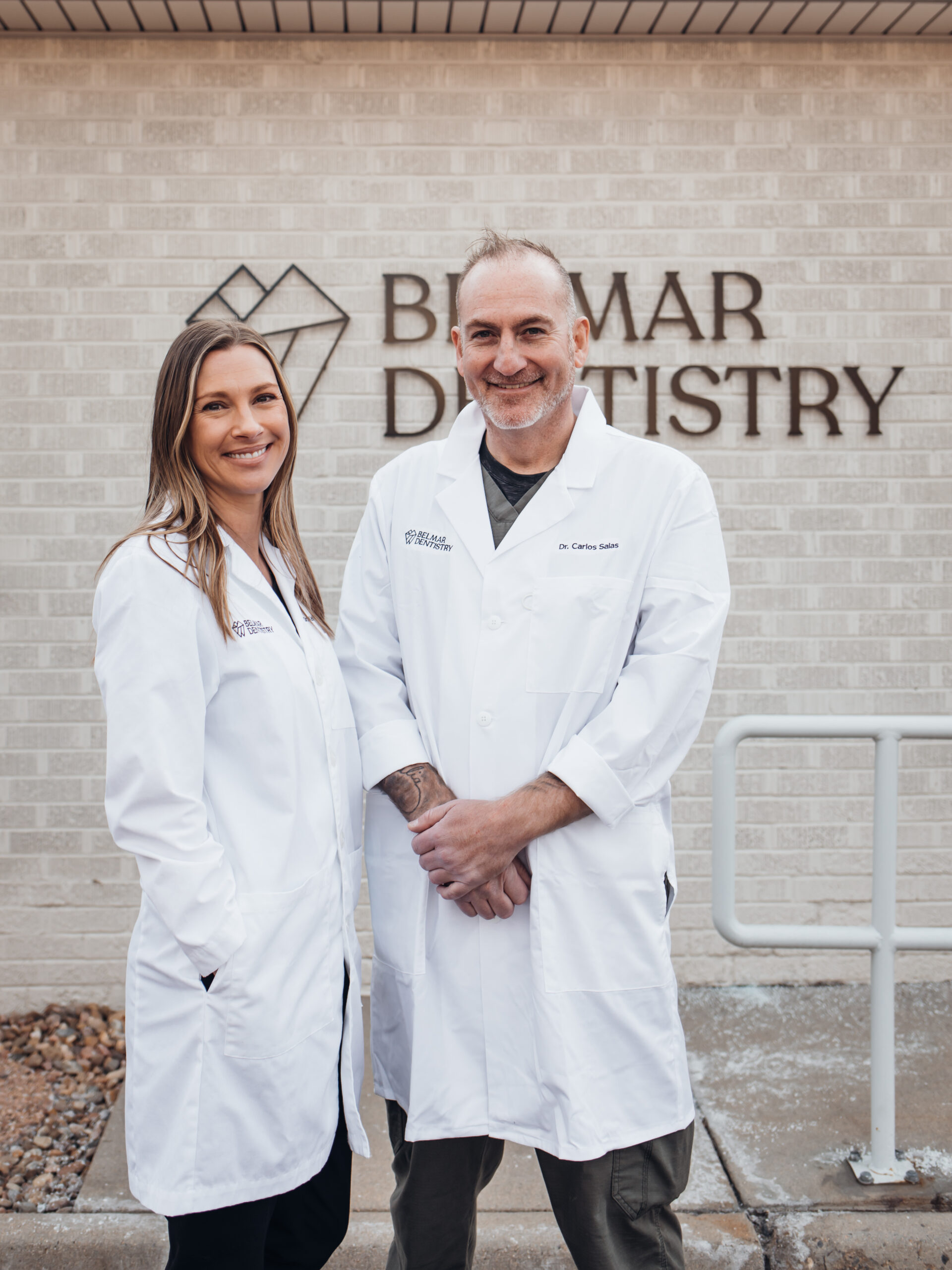 The Belmar Dentistry Story
Belmar Dentistry was formerly called Borris Dental at Belmar, then owned by Dr. Monica Borris. Originally from Brazil, Dr. Borris built a practice that served her community and a dental team that is culturally diverse. Dr. Kelly Thompson purchased Borris Dental in 2022 after working as an associate for nearly two years and transitioned the practice name to Belmar Dentistry. Dr. Thompson upholds many of the same values the practice was founded on including compassion, trustworthiness and integrity.
Dr. Thompson began her dental career in the military having served in the Army for five years prior to transitioning into private practice. Also a military veteran, Dr. Carlos Salas is another dentist at Belmar Dentistry who has experience in emergency surgery and oral surgery from his tenure in the Navy. Together, both doctors provide exceptional care for each of their patients and they are surrounded by a passionate team that share a belief in the practice's founding principles.
Today when you walk into Belmar Dentistry you'll find a compassionate, welcoming and relaxed environment designed to make you comfortable. From the office manager to the dental hygienists and assistants, each person who works at Belmar Dentistry cares deeply about your oral healthcare.
General + Restorative Dentistry
We help patients maintain a healthy mouth and smile. We prefer to provide more minor, preventative care than to see patients suffer with more intensive treatments from an unmanaged problem. We ensure your oral health is at an optimal state and is positively contributing to the health of your entire body.
We provide several oral surgery services such as single and wisdom tooth extractions, bone grafts, and implant placement here at our own office.
At Belmar Dentistry, we know tooth pain and emergent situations don't always occur during business hours. We offer emergency dental care so you can get the help you need, when you need it, from the team you trust.
Find out what to expect when visiting Belmar Dentistry,
complete patient forms, make payments, and more.